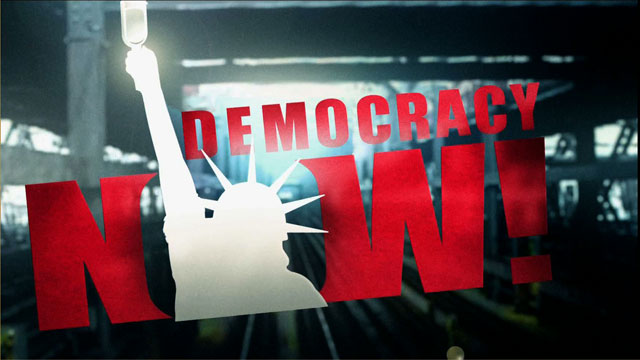 Media Options
Yesterday, at a summit held in Nigeria to deal with growing health crisis in Africa, African leaders agreed that the devastating death toll from malaria and AIDS in Africa calls for a total write-off of the continent's foreign debt to free resources to combat the twin scourges.
AIDS has reached staggering proportions in Sub-Saharan Africa — worse than in any other region of the world. According to the United Nations AIDS office, since the epidemic began, almost 14 million Africans are believed to have died from AIDS. Ten times as many people in Africa die from AIDS than die from war.
Health systems are being placed under severe strain. In Zimbabwe, for example, more than half of all hospital patients have HIV. Teachers are dying — more than four a day in Zambia, and one a day in the Ivory Coast. (This also according to the UN AIDS office.)
South Africa now has one of the fastest growing AIDS rates. Ten percent of South Africans are now believed to have the HIV virus, but very few have access to drugs like AZT because of their high cost. Vice President Al Gore generated heated criticism from AIDS activists when he went to South Africa and threatened to sanction the government if it went ahead with plans to manufacture cheaper, generic medicines. Due to pressure from AIDS activists here in the US on the campaign trail, and activists in South Africa, Gore backed off.
In response to the growing crisis, South African President Thabo Mbeki has opened debate in recent months over whether the HIV virus causes AIDS. He also issued a harsh attack on the world's pharmaceutical industry, and has called for a commission that will review the major assumptions about the epidemic, including whether it even exists.
And in a recent letter to President Clinton, Mbeki charged the scientific community with attempting to silence discourse on HIV and AIDS. According to the South African president, "we are now being asked to do precisely the same thing that the racist apartheid tyranny we opposed did, because, it is said, there exists a scientific view that is supported by the majority, against which dissent is prohibited."
Mbeki's words caught the attention of officials in Washington and in Geneva, where the UN AIDS Program is based. This, as the World AIDS Conference is scheduled to convene in Durban, South Africa this July.
Guests:
Zackie Achmat, a former anti-apartheid activist, and a founding member of South Africa's National Coalition for Gay and Lesbian Equality (NCGLE). He was a founder and remains an executive member of the Treatment Action Campaign in South Africa.
Dr. David Rasnick, a biochemist who has worked in the pharmaceutical field for 22 years. He was recently a visiting scientist at the University of California at Berkeley, and now heads a firm specializing in cancer diagnosis.
Dr. Charles Geshekter, Professor of African History, Chico State University in California. He has done research work in Africa since the 1960s, and recently met with the South African Minister of Health.
Mark Schoofs, reporter from the Village Voice who just won the Pulitzer Prize for his series on AIDS in Africa.
Dr. Fred Wabwire-Mangen, Director of the Institute for Public Health in Campala, Uganda. Email: Dr. Fred Wabwire-Mangen
Related links:
---