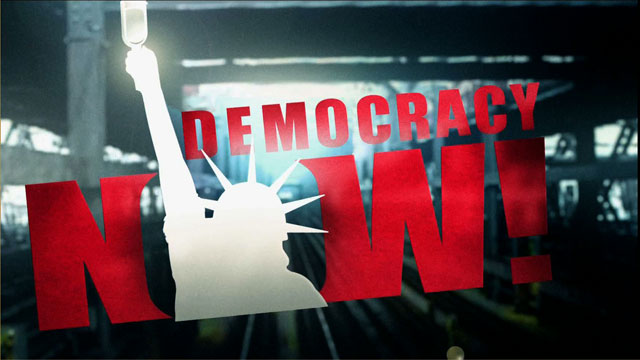 Media Options
You may remember back in May the controversy surrounding comments made by the National Rifle Association's second ranking officer boasting at a closed meeting of NRA members that if Republican presidential candidate George W. Bush wins in November, "we'll have . . . a president where we work out of their office."
The big gun lobby is a major force supporting the Republican Party. Today we are going to look at the victims of handgun violence in the US. We are going to look at the group Silent March and how they are taking thousands of pairs of empty shoes to represent victims of gun violence. Since the last presidential election 17,000 children under the age of 19 have been killed by handgun violence.
Tape:
Ellen Freudenheim, the co-founder of Silent March Shoes Project, an organization that works to end handgun violence, by displaying empty shoes that represent victims of handgun violence.
Related link:
---