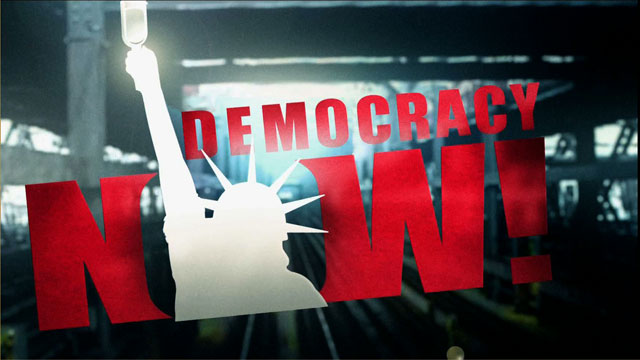 Media Options
President Clinton met with Palestinian President Yasser Arafat twice yesterday to clarify the US peace proposals, but failed to win the Palestinian leader's support.
The talks began shortly after the Palestinians issued their first detailed public reaction to the US proposals. The memorandum declared that rejection of Palestinians' right to return to their former homes in Israel, "reflects a wholesale adoption of the Israeli position." The US position, notes the Palestinian negotiating team, "responds to Israeli demands while neglecting the basic Palestinian need: a viable state." The US position recognizes Israeli annexation of settlements in the West Bank; divides the Palestinian State; allows Palestinians sovereignty over only 95% of their land; and subordinates Palestinian control over their natural resources. Today we go to Israel for a look at the negotiations from the perspective of peace activists themselves.
Guests:
Adam Keller, spokesperson for Gush Shalom (Peace Block), editor, ??The Other Israel.
Ghassan Adoni, Executive Director, Palestinian Center for Rapprochement.
Naomi Chazan, Deputy Speaker, Knesset. Meretz Party.
Gila Svirsky, founder, Coalition of Women for a Just Peace, former director Bat Shalom, former director, New Israel Fund.
??
??
??
????
??
---