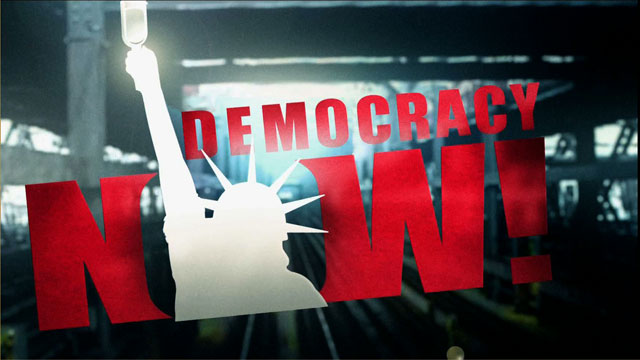 Media Options
Every day, headlines announce the end of the boom economy. But for many in America, the crucial question throughoutthe Clinton administration was "What boom?" Welfare-to-work programs never delivered the promised ladder up; andminimum-wage jobs keep many mired in poverty. At the same time, those who grew rich on stock market and dot-comprofits drove rents and real estate out of reach for most poor people. Every year, since 1994, housing costs haveincreased at a rate 40 percent greater than inflation. Now, there is no state where a minimum wage job allows aperson to rent a two-bedroom apartment.
The result has been millions of people forced to live in substandard, overcrowded housing or no housing at all.Official statistics document 2.5–3 million homeless, but the real number is undoubtedly higher and rising: The USConference of Mayors reports a 17 percent increase in the number of families asking for help because of homelessness.Families or single women now make up more than three-quarters of New York City's homeless. And by far, the most likelyperson to become homeless is a poor black child younger than 5.
Adding to the crisis is the Clinton administration's "end of welfare as we know it." Some 60,000 families across thecountry have already lost their benefits, and this December, about 71,400 families, with roughly two children each,will have been on welfare for five years, the federal limit enacted in the 1996 overhaul of the system, according tothe estimates released this week.
The Bush administration is likely to make things only worse for the poor through tax policies that will redistributemoney upward and a proposed budget that will further shred the social safety net and.
Now an economic downturn is looming and job layoffs are increasing. Within this gloomy context, the conjunction of taxpolicies, rising homelessness and welfare reform threaten to exacerbate an already dire situation for America's poor.
Guests:
Ellen Frank, professor at Emmanuel College Boston, Mass. and member of the Dollars and Sensemagazine collective.
Pat Gowens, Director of Welfare Warriors, Milwaukee, Wisconsin and editor of Welfare Mothers Voice.
Lynn Peterson, Assistant Director Women's Institute for Housing and Economic Development, Boston, MA.
Charity Crouse, Editor of StreetWise, a weekly street newspaper whose mission is to empower thehomeless to self-sufficiency through employment.
Eva Deluna, Analyst for Center for Public Policy Priorities, an advocacy group for poor Texans.
---