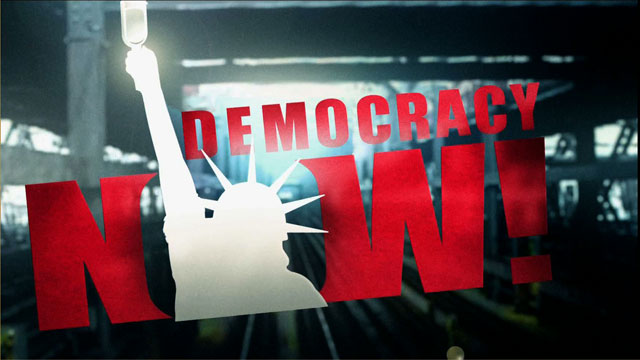 Media Options
Around globe, women work. They work in the maquiladoras of Latin America, the computer assembly plants of Asia, the small farms ofAfrica. They endure long hours in poorly designed workplaces doing repetitive, stressful jobs that bring low wages and an epidemic ofworkplace injuries.
Even in the United States, where workers have hard-won legal protections, every year, roughly 1 million people suffer serious injuries totheir backs and arms because of their jobs.
Women workers suffer disproportionately. They make up almost half the workforce, yet they account for almost two thirds of repetitivemotion injuries that result in lost-worktime.
Last November, after 10 years of research and testimony, the Occupational Safety and Health Administration, OSHA, finally issuedguidelines for preventing repetitive stress injuries such as carpal tunnel syndrome.
Yesterday, the Republicans in Congress, along with six Democrats overturned those rules, using for the first time, the Gingrich-eraCongressional Review Act. The Act allows Congress, by a simple majority vote, to reject rules established by regulatory agencies. As itapplies to the ergonomic rules, the Congressional Review Act also bars OSHA from EVER addressing the issue of workplace ergonomics againuntil Congress demands it.
Guest:
Karen Nussbaum, Director of working women's department AFL-CIO in Washington, DC.
Tape:
Congressmembers Sheila Jackson Lee, D-Texas and Maxine Waters, D-California.
---