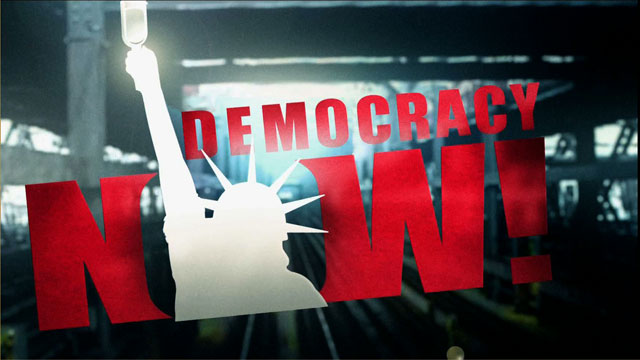 Media Options
Some of the political cartoonists you see in the alternative press, in zines,and on the web have gone where no good lefty has gone before: onto thepages of Fortune, Time Magazine, and daily newspapers around the countryincluding the New York Times.
Yes, folks, it's weird but true. This ragtag gaggle of the scruffy and theprofane has infiltrated the mainstream to fight for truth, justice and theun-American way with pen and humor. And these subversive satirists aremaking readers around the country quake with laughter.
The right may have the power, the money and the best hors d'oeuvres atFund raisers, but the left has all the good satire. And, today, so do we.
Guests:
Matt Wuerker, Freelance Cartoonist and author of Lint Trap,whose works appear in outlets from Z Magazine to the Washington Post
Ted Rall, Freelance Cartoonist syndicated by Universal andcreator of Search and Destroy.
Peter Kuper, Co-Founder of World War 3, the cartoon version. He draws 'Spy V. Spy' for Mad Magazine. Also appears in the New York Daily News, Time, New York Times.
Seth Tobocman, Co-Founder of World War 3 and War in the Neighborhood
Fly, Creator of Zero Content and K9 Comix, author of CHRONRIOTSSM! a squatter on New York's Lower East Side who draws about life on the streets.
Related links:
---