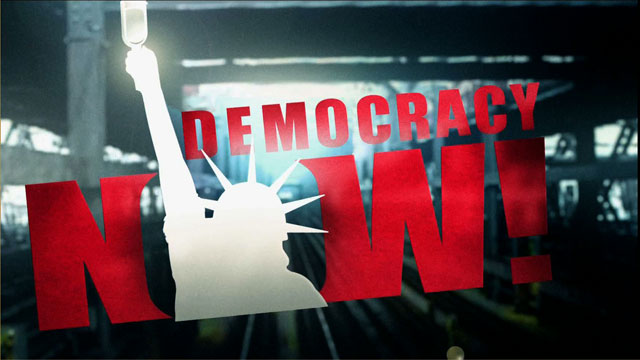 Media Options
Yesterday, anti-corporate globalization activists found a creative way to "air" their grievances over Quebec City.They took off in a single engine plane from Vermont and flew under radar through Canada and skirted the "securityperimeter" in Quebec City where the summit is being held. Along the route they dropped thousands of leaflets from theplane decrying the disastrous impact of free trade agreements on democracy and the environment.
Also yesterday, in a build-up to mass action against the FTAA, a caravan of 500 people drove from Burlington,Vermont, yesterday to the Akwesasne Mohawk reservation in up state New York. After a traditional fish fry and adiscussion of how FTAA will impact indigenous peoples, the Mohawk organizers led the caravan to the Canadian border.When Canadian officials denied one activist entry, citing a history of political organizing, most demonstratorsrefused to cross into Canada. They said the gesture symbolized their vision of a society in which no one is leftbehind.Guests:
Joan Rony, distributed 7,000 leaflets from a two-seater airplane over Quebec.
Leslie Wood, Direct Action Network.
President Bush and Jean Chretien will open the Summit of the Americas today. Democracy Now asks US activists fromaround the country what question they would put to their president select.
Steve Heinzman, Detroit Stop FTAA.
Ann Pederman, Vermont Mobilization for Global Justice.
Mike McCormac, Solidarity and Unity Now and the Greater Kansas City Fair Trade Coalition.
Magali Offerman, San Diego Stop FTAA.
Jason Mark, Global Exchange.
Jia Ching Chen, Just Act.
Related links:
---