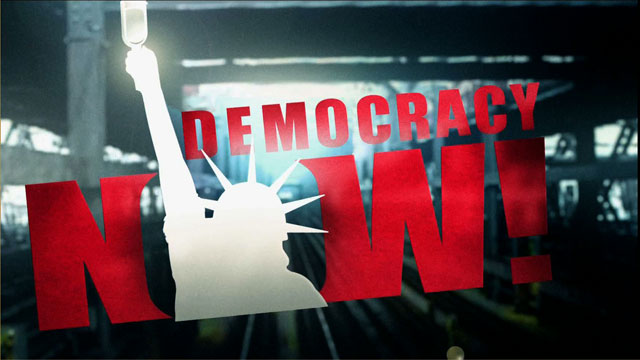 Media Options
Live:
Ani DiFranco, singing "Your Next Bold Move" from her new album, Revelling/Reckoning
She's a songwriter, guitarist and vocalist. At 30, she has released 14 solo albums and produced many others.Refusing to bow to the power of record companies from the very beginning, she founded her own label at age 19.
Over the years her music has woven together styles ranging from folk to funk, soul to jazz to R and B. She sings ofthe personal and political, of love, sexuality and loneliness, of sexual abuse and police brutality, and about theperversion of democracy in America. She's furious, she's funny, she's funky and she's passionate (even if it doesn'tbegin with F); she's Ani DiFranco and that's Mr. DiFranco to you. And she has become, perhaps against her will, arole model for hundreds of thousands of young women in America and around the world.
Ani DiFranco was born in the blue-collar city of Buffalo, New York. She was exposed to music at a very early age bytraveling folksingers who spent evenings at her family's home when performing in town. She picked up a guitar at age9 and a few years later began writing her own songs and playing in local coffeehouses.
DiFranco moved to New York when she was 19. Within a year, she had recorded a few hundred tapes, titled simply, "AniDiFranco." When the tapes quickly sold out, she founded Righteous Babe Records.
By 1993, major labels were approaching her regularly and DiFranco regularly rejected their offers. President and CEOof Mercury Records Danny Goldberg, who is credited with helping to transform Nirvana from a local Seattle band to theleading edge of a new wave of music, said of DiFranco: "She's one of the most brilliant and compelling artists outnow… a genius." DiFranco never returned his call.
In April, DiFranco released a double CD called 'Revelling/Reckoning.
Today, as we continue with our series on Art and Revolution, Ani DiFranco joins us in the studio for the hour.
Live:
Ani DiFranco sings "Not a Pretty Girl", from her album Not a Pretty Girl (1995).
CD:
"Little Plastic Castle", from Little Plastic Castle (1998).
"Blood in the Board Room", from Puddle Dive (1993).
Live:
DiFranco sings "Letter to a John" from Out of Range (1994).
DiFranco recites "My IQ" from Puddle Dive (1993).
DiFranco sings "Subdivision" from her new album Revelling/Reckoning
---