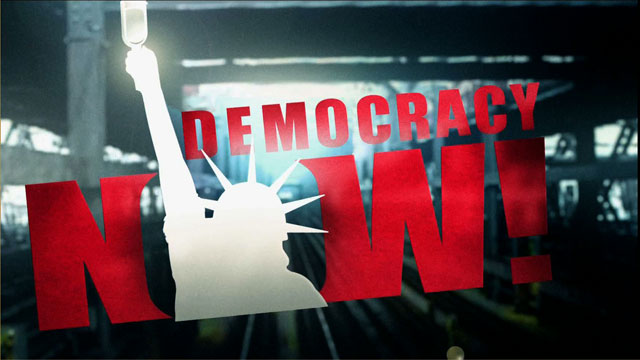 Media Options
President Bush wrapped up his first European visit this weekend by meeting with Russian President Vladimir Putin inSlovenia. As expected, Putin repeated his firm opposition to both Bush's missile defense plan and his goal ofexpanding NATO to Russia's borders.
But media coverage of the Bush-Putin meeting ignored one of the most important disputes between the United States andRussia, that over the oil resources of the Caspian Sea region, which holds the greatest untapped oil reserves in theworld. The Russian Prime Minister recently announced that Russia, over strenuous U.S. opposition, will beginoperating a major oil pipeline from the region as early as August. Azerbaijan, which is locked in conflict withneighboring Armenia and borders the Caspian Sea, announced last week that it expects to garner at least $8 billion inforeign oil investments over the next three years. U.S. oil corporations are eager for a share of the extraordinaryprofits from drilling in the Caspian Sea region and the State Department has lobbied fiercely on their behalf.
The Caspian Sea region is one of many places where natural resources are closely tied to internal or regionalconflicts. Columbia's state oil firm Ecopetrol has announced that foreign oil firms, including the U.S.-basedOccidental petroleum, will continue exploring in several regions of the country where the military has committed masskillings against indigenous people resisting the foreign companies.
The relentless quest for energy and resources increasingly drives U.S. foreign policy. It is also increasingly tiedto many of the world's wars and conflicts. We go now to Michael Klare, who teaches World Security and Peace Studiesat Hampshire College. He is the author of ??Resource Wars: The New Landscape of Global Conflict.
Guest:
Michael Klare, director of Peace and World Security Studies at Hampshire College and author of ??ResourceWars: The New Landscape of Global Conflict (May 2001, Metropolitan Books).
---