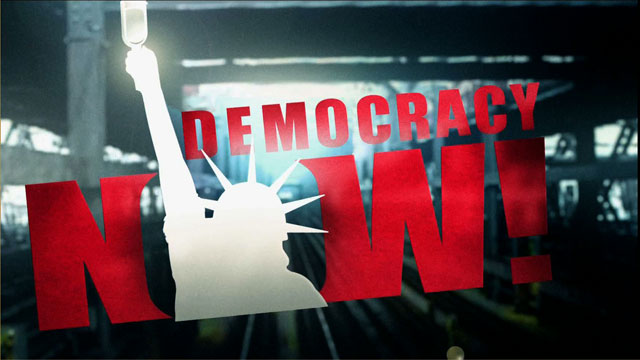 Media Options
If Seattle opened the world's eyes to the new movement against corporate-led globalization, Genoa may well haveopened the world's eyes to the reality of police brutality against protesters.
On Saturday, Italian paramilitary policemen shot a protester twice in the head, then ran over his body with anarmored vehicle. That same night, Italian police raided a school where scores of peaceful protesters and independentjournalists were staying. They beat people indiscriminately; at least 60 were injured. Hours after the raid, therewas blood on walls and floors, broken windows, smashed furniture and personal belongings strewn all over.
Guests:
Enzo Le Fredres, freelance journalist who was across the street from the raid.
Ricardo Magon, an American activist.
Mick McCann, reporter for the Irish Times.
Related link:
---