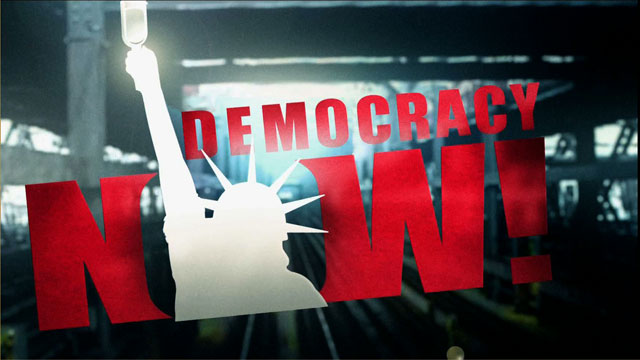 Media Options
Guests
Tim Flannery

Leading Australian scientist and climate change campaigner. He was named 2007 Australian of the Year. He is author of several books including "The Weather Makers: The History and Future Impact of Climate Change."
World Bank and IMF officials cited fear of violent protest in deciding to shorten the upcoming Washington, DC gathering from one week to two days. Activists describe the decision as a partial victory, but note that the meetings will still take place behind closed doors and pursue the same policies on loans and aid to impoverished countries. The Washington Metropolitan Police has requested of millions of dollars in federal aid to pay for riot gear and hire officers on temporary duty, leading activists to threaten legal action if police keep protesters far away from the meeting site.
We speak with Njoki Njehu, the Director of 50 Years in Enough Campaign in Washington, DC. We also speak with Sylvia Federici, a professor at Hofstra University who was present in Italy during anti-globalization protests that led the Italian government to consider the relocation of upcoming NATO and Food and Agricultural Organization meetings.
-Njoki Njehu, Director of 50 Years is Enough Campaign in Washington, DC
-Sylvia Federici, Professor at Hofstra University
---