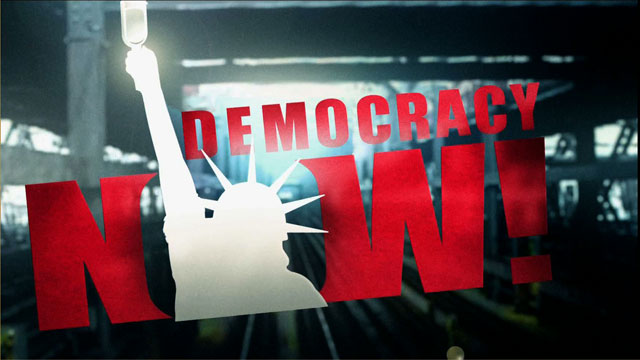 This is viewer supported news. Please do your part today.
Donate
Topics
---
Guests
Dr. Ejike Oji
Nigerian doctor and country director of Ipas, an international organization that protects women's reproductive rights and aims to reduce abortion-related deaths and injuries
---
A delegation of the World Health Organization will visit Iraq today, to study the environmental and health effects of depleted uranium (DU) bombs. Iraqi health officials and international human rights groups have criticized the U.S. and its western allies, for dropping hundreds of tons of DU bombs in southern Iraq, during the Gulf War, leading to what they say, has been an environmental disaster. Iraqi doctors also blame the DU bombs for the sharp increase of cancer cases since the war, including a nearly five-fold increase in childhood cancers. Iraq has demanded compensation from the U.S. and Britain for their use of DU ammunition, during the Gulf War.
Hunger strikers are in 20th day of 40 day Hunger Strike, outside the U.S. Mission to the United Nations. 22 people have been arrested for actions around the fast. We speak to Kathy Kelly, one of the fasters, protesting economic sanctions against Iraq. Kathy Kelly is founder of Voices in the Wilderness, based in Chicago, and two-time Nobel Peace Prize nominee.
00:39:42 "What's So Funny About Peace, Love and Understanding" by Curtis Stigers
---