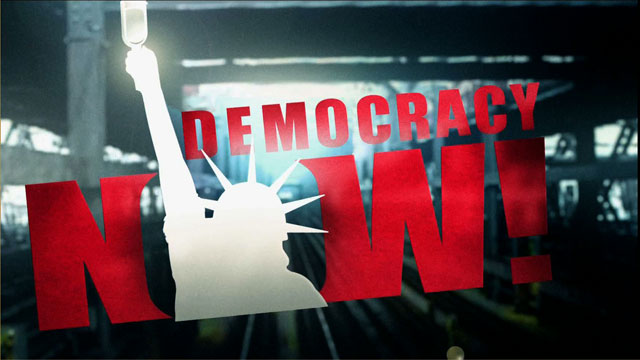 CNN: Live From…
HOST: Kyra Phillips
GUESTS: Amy Goodman, host of Democracy Now! and, Phil Kent, author of "The Dark Side of Liberalism."
Tuesday, June 29, 2004
WATCH VIDEO HERE
TRANSCRIPT:
"…violate — violate, rather — the speech — the free speech rights of adults. Today, by a vote of 5-4, the justices sent the case back to a lower court for a new trial.
Here to talk about it, Phil Kent, president of his own media consulting firm and author of "The Dark Side of Liberalism." Amy Goodman, host of the show "Democracy Now," she's the author of "The Exception to the Rulers."
Glad to have you both with us.
PHIL KENT, AUTHOR, "THE DARK SIDE OF LIBERALISM": Thanks, Kyra.
AMY GOODMAN, RADIO TALK SHOW HOST: It's good to be with you.
PHILLIPS: Let's start with you, Phil.
It's a pleasure to have you both.
Phil, let's start with you.
What was your first reaction when this came down today?
KENT: Well, it's been a long battle between those of us who want to keep filth and smut away from minors and of course balancing this with our free speech protection. But isn't it ironic that the U.S. Supreme Court had no problem with the speech restrictions with regard to the McCain-Feingold law, which is bad law and restricting the right of association and speech.
And yet, it seems smut-peddlers get a pass, although there is one good thing. It's going back to the lower court, as the majority opinion written by Justice Kennedy say. And technology I think is catching up with the law here. And we can have filters to protect minors. But that's the bottom line. We have got to protect children and minors.
PHILLIPS: Amy, are the smut peddlers being protected here?
GOODMAN: I think what is of grave concern in a case like this is that, in a time when AIDS is epidemic, not only in this country and around the world, that we would be talking about the criminalizing of Web sites that deal with safe sex, that deal with sex and the disabled, people getting access to information. It's why organizations like Planned Parenthood and the American Civil Liberties Union are gravely concerned, also Web sites that deal with gay and lesbian sexuality. This was way too far-reaching.
PHILLIPS: Well, let's talk about the filters.
Phil, what exactly will kids not be able to see? I mean, would this block out what Amy is pointing out to be the Planned Parenthood Web sites and other Web sites that might help them deal with issues like homosexuality and sex?
KENT: Well, yes, obviously, I think we want to get people on educational Web sites. But we also have to realize that they are minors. And I think we are going to have to use filters like we are using in libraries and schools. So the technology is getting there.
But I'm a federalist. And this is what this country was founded on. And I wish we would let our legislatures write these laws. And I think the American people are getting tired of the courts legislating in all too many areas. Free speech, yes, but I am — as I say, glad it's going back to the lower courts and I hope we can get this right to protect children.
PHILLIPS: Well, let's talk about the role of libraries with regard to access of information.
Amy, how do you see that role? GOODMAN: Well, it's very important that people who go into libraries, who use them, these precious public spaces in a rapidly privatizing world, will be able to get access to the kind of information they need to get across the board.
It's very important that people have information about sexuality, about sexual health, about issues that would be criminalized under a law like this. It is far too — it reaches too far, too broadly. And I think it's why even the most conservative Supreme Court justice, Clarence Thomas, joined in the majority opinion.
PHILLIPS: So, how do you get that access, Phil, but protect kids?
KENT: Well, when we're talking about libraries, obviously, these are taxpayer-subsidized institutions. And so, again, the community has the right to set the standards. We know this. That's a precedent.
And so we know what can be a line drawn between indecency and obscenity. So this is where the filters come in. And I guess we both agree that this is not a great victory yet for the smut peddlers. We are coming back. It's a long-term vision that we have to have to get the reform we need.
PHILLIPS: Amy Goodman, Phil Kent, we'll continue to follow it, especially as it gets knocked down to a lower court. Thank you.
GOODMAN: Thank you.
KENT: Thanks."
---