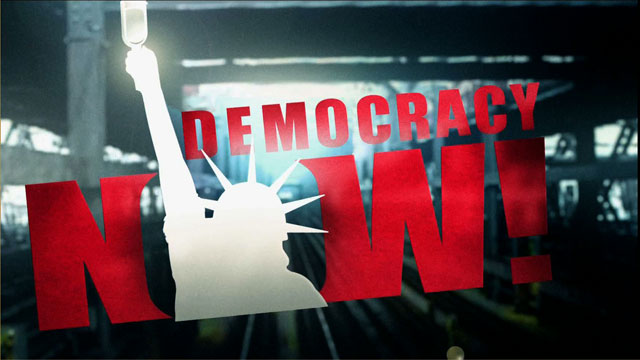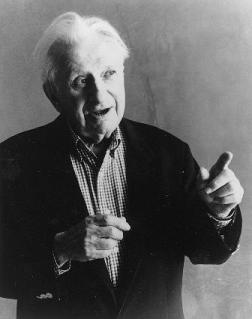 The legendary radio broadcaster, writer and oral historian Studs Terkel has died at the age of 96 in Chicago.
Studs Terkel worked as an activist, a civil servant, a labor organizer, an ad writer, a television actor, and a radio DJ, among many other occupations. But since the 1960s, he was particularly well-known as a world-class interviewer, a writer and radio personality who drew celebrities and, far more often, average citizens into sharing their oral histories.
For 45 years, Studs Terkel spent an hour each weekday on his nationally syndicated radio show, conversing with famous and not-so-famous guests and with a loyal audience of Chicago listeners.
With his unique style of oral history on subjects such as race, war and employment, Terkel spent decades interviewing Americans across the country, creating intimate portraits of everyday life and chronicling changing times through this century.
He was also a regular guest on Democracy Now. Below are links to watch or listen to our archive of interviews with Studs Terkel.
November 04, 2003
'Hope Dies Last'–An Hour with Legendary Broadcaster and Author Studs Terkel
October 05, 2005
Legendary Broadcaster and Author Studs Terkel on President Bush, Mahalia Jackson, James Baldwin, Louis Armstrong, the Rebuilding of New Orleans and What Gives Him Hope
May 16, 2007
Studs Terkel At 95: 'Ordinary People Are Capable of Doing Extraordinary Things, and That's What It's All About. They Must Count!'
November 13, 2007
Legendary Radio Broadcaster and Oral Historian Studs Terkel on the Iraq War, NSA Domestic Spy Program, the Labor Movement and His New Memoir 'Touch and Go'
---