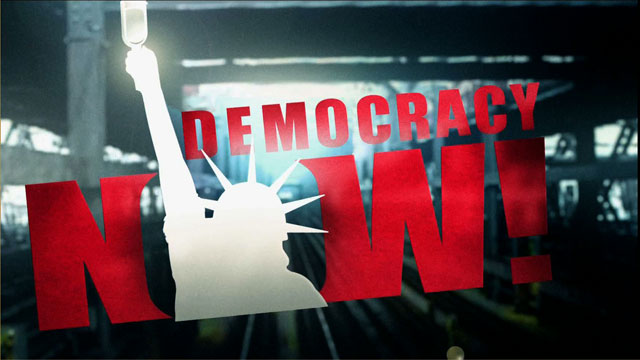 Peace and Social Justice activists in Evanston, Illinois had been stymied for years when they approached Evanston Community TV (ECTV) requesting that it air Democracy Now. They were told it didn't fit their scheduling format and that station staffing and equipment limitations were obstacles beyond that, a common response from stations hesitant to broadcast the show.
But the members of Neighbors for Peace were determined and they had a plan. The group paid for several members to join ECTV with the plan to have members submit videos to ECTV for broadcast. Later, Neighbors for Peace approached Evanston's North Shore Coalition for Peace and Justice (NSCPJ) for support with a new request that ECTV broadcast Democracy Now.
Following positive but informal meetings with one of the directors at ECTV, members of Neighbors for Peace were able to set up a formal meeting with ECTV's program director and production manager. This meeting ultimately led to the agreement to air Democracy Now! on ECTV three times per week. The three groups were able to come to an agreement to make the airing of the show work for all of them and within a few weeks the show was on the air.
Currently the show airs three times per week, but Democracy Now! supporters are confident that within a few months the growing support for the show will force ECTV to broadcast the show five times per week. Already, the dedication to the show in Evanston is strong and ECTV is making changes to their schedule accommodate their Democracy Now! viewers.
Thanks to Dale Lehman from Neighbors for Peace for submitting this success story!
---