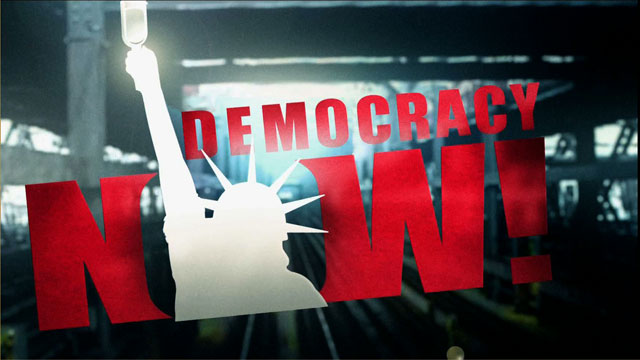 Miro is a free HD video player. It can play almost any video file and offers over 6,000 free internet TV shows and video podcasts.
Miro has a simple, gorgeous interface designed for fullscreen HD video. Since Miro downloads most videos, you can take your shows with you, even on an airplane. Quite simply, Miro is a better way to watch all the video you care about.
Best of all, Miro is 100% free and open source, developed by a non-profit organization and volunteers around the world.
In a nutshell, here's what's new with Miro 2.0:
A beautiful, all-new widget based interface
Browse while you watch– pop out any video to an external window
Miro is now faster, more responsive, and uses less memory
You can add streaming sites like Hulu to your sidebar
You can add download sites like Archive.org or legaltorrents.com to your sidebar and download to Miro with a single click
Improved playlists
New compact, sortable list view
Better audio support
Check out the Democracy Now! Miro page here
---