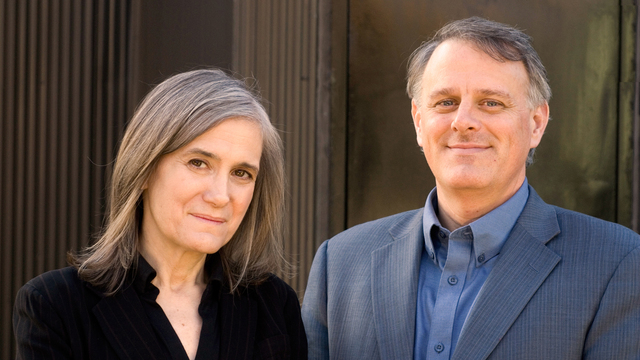 Media Options
By Amy Goodman with Denis Moynihan
CANCUN, Mexico—Critical negotiations are under way here in Cancun, under the auspices of the United Nations, to reverse human-induced global warming. This is the first major meeting since the failed Copenhagen summit last year, and it is happening at the end of the hottest decade on record. While the stakes are high, expectations are low, and, as we have just learned with the release of classified diplomatic cables from WikiLeaks, the United States, the largest polluter in the history of the planet, is engaged in what one journalist here called "a very, very dirty business."
Dirty business, indeed. In Copenhagen last year, President Barack Obama swept into town and sequestered a select, invite-only group of nations to hammer out what became known as "The Copenhagen Accord." It outlined a plan for nations to make a public "pledge" to reduce carbon emissions, and to submit to some kind of verification process. In addition, wealthy, developed nations would, under the accord, pay billions of dollars to help poor, developing nations adapt to climate change and to pursue green-energy economies as they develop. That might sound nice, but the accord was designed, in effect, to supplant the Kyoto Protocol, a legally binding global treaty that more than 190 countries have signed. The United States, notably, has never signed Kyoto.
The WikiLeaks cables help explain what happened. One of the most outspoken critics of developed countries in the lead-up to Copenhagen, President Mohamed Nasheed of the Republic of Maldives, a nation of small islands in the Indian Ocean, ultimately signed on to the Copenhagen Accord. A secret U.S. State Department memo leaked via WikiLeaks, dated Feb. 10, 2010, summarized the consultations of the newly appointed Maldives ambassador to the U.S., Abdul Ghafoor Mohamed. The memo reports that the ambassador said, when meeting with U.S. deputy special envoy for climate change Jonathan Pershing, "Maldives would like to see that small countries, like Maldives, that are at the forefront of the climate debate, receive tangible assistance from the larger economies. Other nations would then come to realize that there are advantages to be gained by compliance." He asked for $50 million, for projects to protect the Maldives from rising sea levels.
Pershing appears in a related memo, dated a week after the Maldives memo, regarding a meeting he had with Connie Hedegaard, the European commissioner for climate action, who played a key role in Copenhagen, as she does in Cancun. According to the memo, "Hedegaard suggested the AOSIS (Alliance of Small Island States) countries 'could be our best allies' given their need for financing." Another memo from Feb. 17, 2010, reported, "Hedegaard responded that we will need to work around unhelpful countries such as Venezuela or Bolivia." That was from a meeting with deputy national security adviser for international economic affairs Michael Froman. The memo went on, "Froman agreed that we will need to neutralize, co-opt or marginalize these and others such as Nicaragua, Cuba, Ecuador."
The message is clear: Play along with the U.S., and the aid will flow. Oppose, and be punished.
Here in Cancun, I asked Pershing and the lead U.S. negotiator, special envoy for climate change Todd Stern, about the memos, and whether the U.S. role amounted to bribery or democracy. Stern wouldn't comment on the WikiLeaks cables, and said nations "can't … ask for … climate assistance and then … turn around and accuse us of bribery." I followed up by asking about countries that had U.S. aid money for climate stripped, like Ecuador and Bolivia, for opposing the Copenhagen Accord. He and Pershing ignored the question.
Pablo Solon, Bolivia's ambassador to the United Nations, did have an answer. He said the facts speak for themselves: "One thing that I can say for sure is they cut aid to Bolivia and to Ecuador. That is a fact. And they said it very clearly: 'We're going to cut it, because you don't support the Copenhagen Accord.' And that is blackmail." Solon is not optimistic about what can come from the Cancun negotiations. He told me: "The current pledges on the table will raise up the temperature by four degrees Celsius [7.2 degrees Fahrenheit]. That is catastrophic for human life and for Mother Earth."
Amy Goodman is the host of "Democracy Now!," an independent, daily global TV/radio news hour airing on more than 950 stations in the United States and around the world. She is the author of "Breaking the Sound Barrier," recently released in paperback and now a New York Times best-seller.
© 2011 Amy Goodman
---