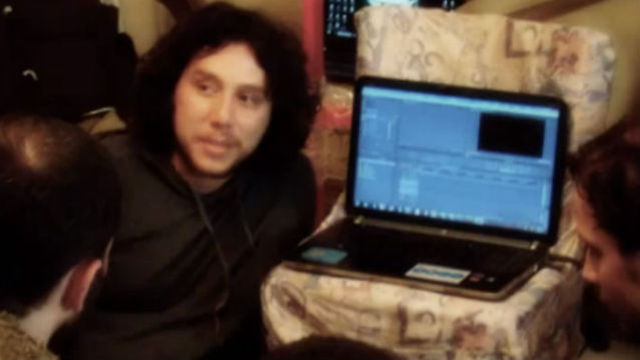 Democracy Now! is saddened to report that one of our past guests, Bassel Shahade, was killed last Monday while he worked on a documentary and trained media activists in Homs, Syria.
Our producers first met Shahade at Syracuse University, where he was a Fulbright scholar studying filmmaking. He later appeared on Democracy Now!, speaking from Damascus after he had just returned from filming in Homs. At the time, he asked only to be identified by his first name for security reasons.
"The violence in the city of Homs is like — what I saw the last week I was there … like, it's threatening to turn into like almost a civil war," Bassel Shahade said Dec. 28, 2011. "A heavy crackdown on the city, punishing the rising area and killing the civilians, is forcing the locals to form like an armed resistance to the regime's forces."
Shahade went on to describe what it was like to film in Homs. "I went and shot some [footage] this week. It was like I was holding a weapon with me. Like if they discovered this camera in any way, I will be… in total danger."
At the time of his death, reportedly from a missile attack on Homs, Shahade had been training local activists in filming and editing techniques. His colleagues, who asked not to use their names for security reasons, said they "admired his bravery," and noted that, "everyone who knew Bassel respected and appreciated him. I cannot put him into words."
Shahade's friends told Democracy Now! that his family was prevented from attending a service for him "when a huge amount of security men surrounded the area and regime supporters staged a pro-regime demonstration. Activists were arrested, intimidated and beaten."
After his funeral was forcibly cancelled, Shahade's mother told his friends that the regime, "feared her son when he was alive, and even in his death."
Click here to see all of Democracy Now's reporting on Syria.
---