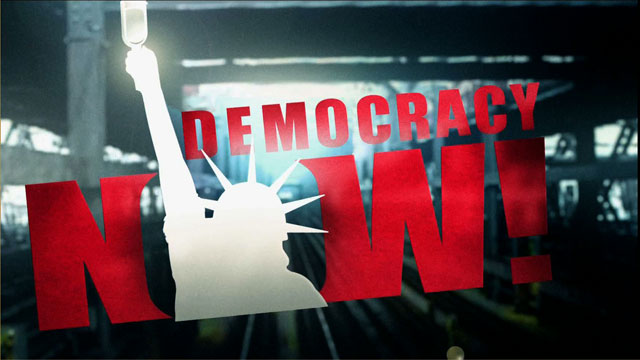 This is viewer supported news. Please do your part today.
Donate
On Thursday Amy Goodman joined David Carr of The New York Times and CNN's Will Cain for the media panel on "Q in New York City," hosted by Jian Ghomeshi on CBC. The interview will air across Canada on Friday.
Other guests included: Brooklyn-based acclaimed indie band Vampire Weekend, Grammy-winning pop icon Cyndi Lauper, six-time Emmy Award and Golden Globe Award winner, actor, director, screenwriter, and author Alan Alda, actor, writer and stand-up comedian David Cross, who will talk about the upcoming season of Arrested Development launching on Netflix in May.
Hour One with Amy Goodman (click here to watch on your iPad or iPhone)

---