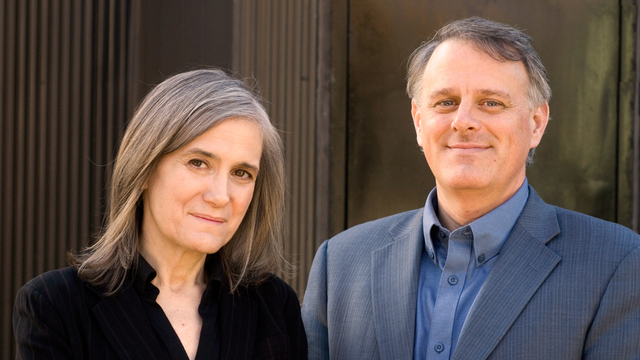 Media Options
By Amy Goodman with Denis Moynihan
"What do you hope to accomplish with this protest," I asked a 13-year-old girl marching in Staten Island, N.Y., last August, protesting the police killing of Eric Garner.
"To live until I'm 18," the young teen, named Aniya, replied.
Could that possibly be the American dream today?
Aniya went on: "You want to get older. You want to experience life. You don't want to die in a matter of seconds because of cops." It's that sentiment that has fueled the Black Lives Matter movement across the country.
Most recently, a week of protest in Baltimore was largely quelled when a remarkable prosecutor announced that six police officers would be charged in the death of Freddie Gray. Marilyn Mosby, the 35-year-old state's attorney for the city of Baltimore, is the youngest lead prosecutor in any major U.S. city. Just 100 days into office, she made national headlines on Friday, May 1, with the stunning announcement that the officers would face various charges, from assault to second-degree murder.
According to police reports, Baltimore Police Lt. Brian Rice was on bicycle patrol on the morning of April 12 when he made eye contact with Freddie Gray, who then ran. Rice pursued Gray, joined by officers Garrett Miller and Edward Nero. A bystander videotaped Gray screaming in pain as he was dragged into a patrol wagon. Though he asked for medical help repeatedly, none was given. He soon became unresponsive. Other police involved in his arrest and transport did nothing either. His family reported that his spinal cord was 80 percent severed, and his voice box crushed. After a week in a coma, he died.
Subscribe to Amy Goodman's podcast on SoundCloud and Stitcher Radio.
---