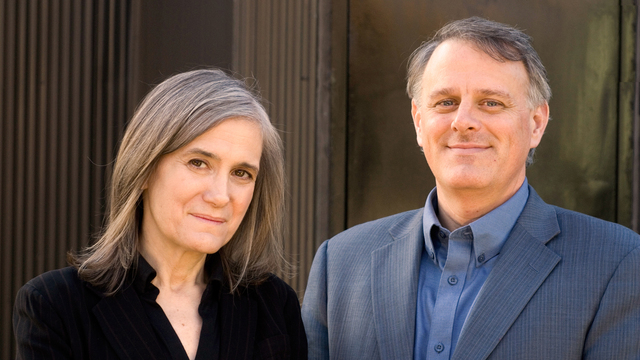 Media Options
By Amy Goodman & Denis Moynihan
Civil-rights pioneer Julian Bond died this week at the age of 75. In 1960, as a student at the historically black Morehouse College in Atlanta, Bond led nonviolent protests against racially segregated facilities like restaurants, movie theaters and parks. He co-founded SNCC, the Student Nonviolent Coordinating Committee, and spent years organizing and registering African-Americans to vote in the Deep South. In 1965, he was elected to the Georgia state Legislature, where legislators blocked him from being sworn in because of his opposition to the war in Vietnam. It took a U.S. Supreme Court decision to get him seated.
Julian Bond was a lifelong activist. He spoke out early for marriage equality and got arrested in front of the White House while protesting the proposed Keystone XL pipeline. He supported the Black Lives Matter movement as well.
Black Lives Matter was founded after a Florida jury acquitted George Zimmerman in the murder of Trayvon Martin. The movement mushroomed in the wake of the police killing of Michael Brown one year ago in Ferguson, Missouri, and has grown to more than 20 chapters nationally. Black Lives Matter is making waves on the presidential campaign trail, as activists disrupt events and demand that the candidates address the issues at the core of their movement. At one recent Hillary Clinton campaign event in Keene, New Hampshire, four Black Lives Matter activists were denied entry to the venue.
"We went to New Hampshire with the intention of confronting Hillary Clinton. Unfortunately, when we got there, we were told that we couldn't come inside," Daunasia Yancey, founder of the Black Lives Matter chapter in Boston, told us on the "Democracy Now!" news hour. CNN reporter Dan Merica had tweeted about their exclusion, which he was told was due to the room being at capacity. After that, Yancey explained: "Someone came out and invited us into an overflow room, where we could actually watch the forum. And then, one of her staffers came in and said, 'We could offer you a couple of minutes with her.' And we said, 'Absolutely,' so that we could ask her the questions that we had."
---