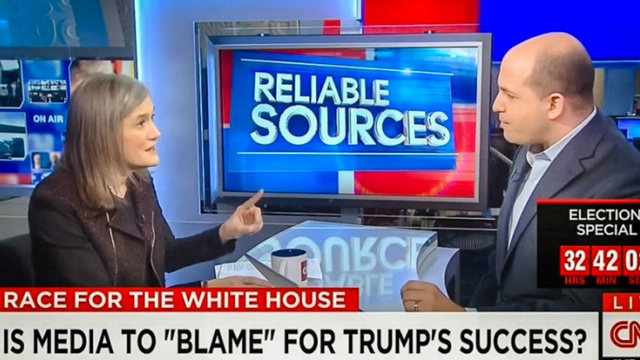 This is viewer supported news. Please do your part today.
Donate
Democracy Now! host Amy Goodman appeared Sunday on CNN's "Reliable Sources" to discuss media coverage of the 2016 election.
"Let's look at Super Tuesday 3, you had major coverage here at CNN, at MSNBC, at Fox — all the networks across all through the night as the polls are closing," Goodman said. "You see the concession speeches and the great victory speeches, you see Hillary Clinton, Ted Cruz, Kasich, you see Donald Trump. You're waiting here at CNN, at MSNBC. They said he's going to hold a news conference… and that's it. Where was Bernie Sanders? Well, in fact, Bernie Sanders was in Phoenix, Arizona before thousands of people and as the networks were waiting for Donald Trump and waiting and all the pundits are weighing in, they don't even say that Bernie Sanders is about to speak."
---