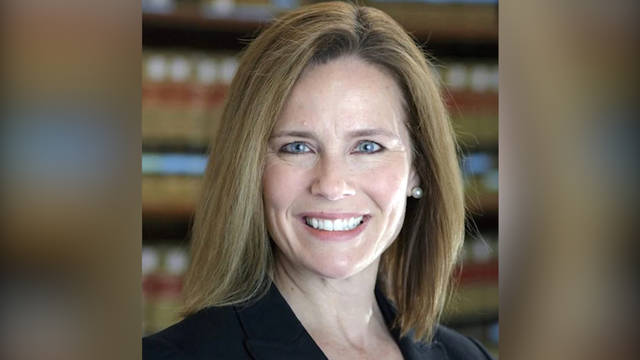 Image Credit: University of Notre Dame
President Trump has nominated federal judge Amy Coney Barrett to the Supreme Court to fill Ruth Bader Ginsburg's seat.
Barrett is a devout Catholic who's taken conservative stances on abortion, gun rights and immigration. She once called abortion "always immoral." The Human Rights Campaign has called her an "absolute threat to LGBTQ rights." Barrett, who is former clerk for U.S. Supreme Court Justice Antonin Scalia, has also criticized Chief Justice John Roberts for voting to uphold the Affordable Care Act in 2013.
Planned Parenthood criticized Trump's selection. In a statement, Planned Parenthood Action Fund President Alexis McGill Johnson said: "Nominating Amy Coney Barrett is a particular insult to the legacy of Justice Ginsburg. Barrett's history of hostility toward reproductive health and rights, expanded health care access, and more demonstrate that she will put Justice Ginsburg's long record of ensuring that everyone receives equal justice under the law at risk."
During her confirmation hearing, Senate Democrats are expected to ask questions about her membership in a secretive Catholic group called People of Praise. Members of the group pledge a lifelong loyalty oath to the group, which assigns each member a personal adviser known as "heads" for men and, until recently, "handmaids" for women.
On Tuesday Democracy Now! interviewed Heidi Schlumpf, executive editor of the National Catholic Reporter, about Barrett's involvement in the group.
Democracy Now! also spoke to a former member of People of Praise who likens the group to a cult.
See our full coverage of the life and legacy of Ruth Bader Ginsburg.
---