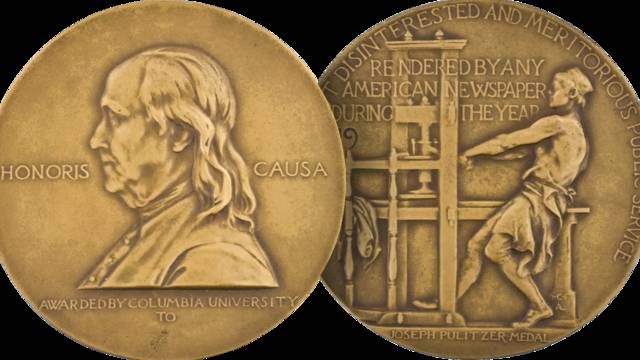 Several of the journalists who won 2023 Pulitzer Prizes have been on Democracy Now! in the past year.
In January we spoke to Mstyslav Chernov a Ukrainian filmmaker, journalist and president of the Ukrainian Association of Professional Photographers who was part of a team that won the Public Service Pulitzer, "considered the most prestigious," for their coverage when they remained in the Ukrainian town of Mariupol last spring as it came under fire from Russian troops and documented the killing of civilians.
In May, we spoke with Washington Post reporters Robert Samuels and Toluse Olorunnipa about their book, "His Name Is George Floyd: One Man's Life and the Struggle for Racial Justice," which won the Pulitzer Prize for General Nonfiction. The committee described it as "an intimate, riveting portrait of an ordinary man whose fatal encounter with police officers in 2020 sparked an international movement for social change, but whose humanity and complicated personal story were unknown."
Amid the rollback of reproductive rights in the United States we spoke in April to Caroline Kitchener
of The Washington Post, who won the Pulitzer Prize for National Reporting based on her "unflinching reporting that captured the complex consequences of life after Roe v. Wade, including the story of a Texas teenager who gave birth to twins after new restrictions denied her an abortion."
You can see a full list here of all of the winners and finalists for the 2023 Pulitzer Prizes.
---