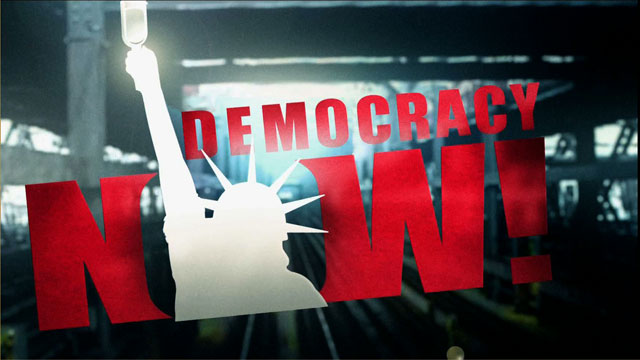 This is viewer supported news. Please do your part today.
Donate
Guests
CIRCLES ROBINSON
editor of Nicaraguan Farmer's View, an English-language publication on rural life and national issues. He has lived in Nicaragua for 12 years, working with the National Union of Farmers and Ranchers.
---
With only 7 per cent of the vote counted, right wing candidate Arnoldo Aleman claimed victory today in Nicaragua's presidential election. Aleman is expected to defeat his main rival Daniel Ortega, former leader of the Sandinista government. Aleman campaigned on a fierce anti-Sandinista ticket, playing on fears that an Ortega win would return Nicaragua to socialism and civil war.
---