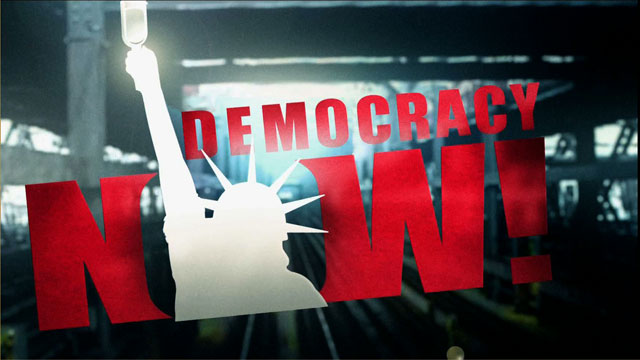 This is viewer supported news. Please do your part today.
Donate
---
Guests
RAKIYA OMAAR
OF AFRICAN RIGHTS IS IN KIGALI, RWANDA. SHE JUST RETURNED FROM ZAIRE
KATHI AUSTIN
THE DIRECTOR OF THE AFRICA PROJECT IN WASHINGTON D.C. SHE JUST RETURNED FROM 3 MONTHS OF RESEARCH IN CENTRAL, EAST AND SOUTHERN AFRICA
DR. HORACE CAMPBELL
A PROFESSOR OF AFRICAN AMERICAN STUDIES AT SYRACUSE UNIVERSITY AND IS THE FORMER DIRECTOR OF THE SYRACUSE UNIVERSITY AFRICA PROGRAM BASED IN SOUTHERN AFRICA. HE IS ALSO A MEMBER OF THE GLOBAL PAN-AFRICAN MOVEMENT
---
The crisis in Central Africa has reached a critical juncture. Over one million mostly Hutu refugees are struggling to survive in Eastern Zaire, where Zairian rebels and the mostly Tutsi Rwandan army are fighting the Zairian military and extremists among the Hutu refugees. Yesterday, the leader of Zaire's Tutsi rebels, who have surrounded Rwandan militants in a camp full of hundreds of thousands of refugees, threatened to attack the camp if an international force does not intervene soon. The United States and the United Nations are faced with the question of whether to intervene and how.
---