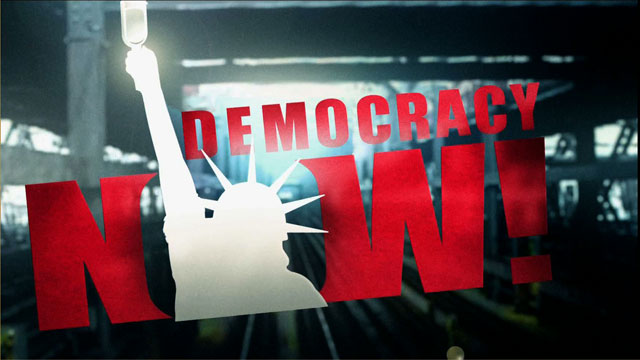 This is viewer supported news. Please do your part today.
Donate
A group of journalists participate in a round table discussion about the upcoming California Primary. National Affairs Correspondent Larry Bensky goes over the major ballot initiatives, while commenting that this election has generated notably little interest among voters. Helen Zia, Contributing Editor of Ms. Magazine, brings up an issue not on the ballot, the California Civil Rights Initiative (CCRI). Zia explains CCRI as an anti-affirmative action, discriminatory initiative misleadingly disguised as a civil rights bill.
Angelo Figueroa is with the San Jose Mercury News and will soon be heading up El Nuevo Mundo, a Spanish-language version of the paper. Figueroa says that the force behind these anti-affirmative action and anti-immigration initiatives is California Governor Pete Wilson, and his actions should serve as a wake-up call for California's Latino community. Sandra Hernandez, who writes for The LA Weekly, points out that the communities of color who have the most at stake in these initiatives also have a proportionately low voter turn-out rate. All participants agree on a need for coalition-building amongst minority communities and the increased involvement of youth activists.
---