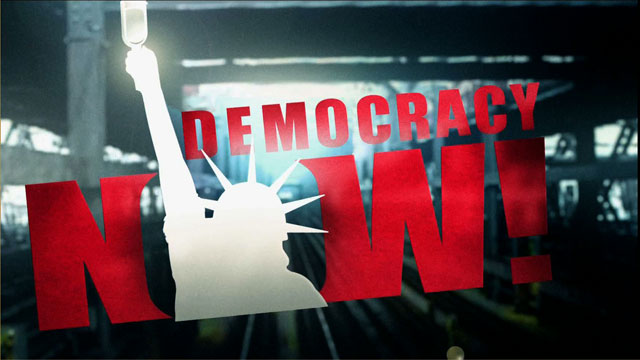 This is viewer supported news. Please do your part today.
Donate
Topics
---
Guests
Kit Gage
Washington Director of the National Committee Against Repressive Legislation, known as N-CARL, a Los Angeles-based civil rights group that was under FBI surveillance for 30 years.
---
The House Thursday sent President Clinton a major so-called counter-terrorism bill in time for today's anniversary of the Oklahoma bombing. The Bill passed 293–133 after clearing the Senate 91-8. The bill provides ONE BILLION dollars for anti-terrorism efforts at the state and federal level over four years and requires chemical "tagging" of plastic explosives so that they can be traced if they are used in bombings.
---