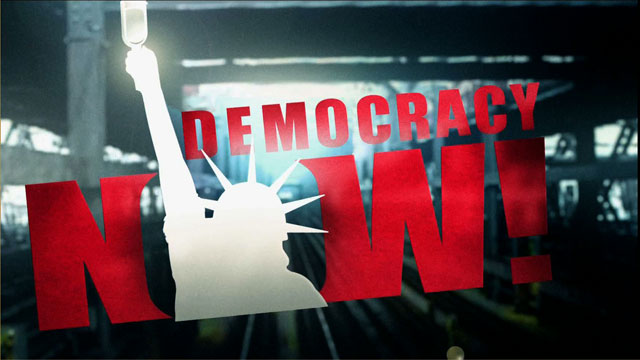 This is viewer supported news. Please do your part today.
Donate
---
Guests
Jennifer Harbury
Human rights activist and attorney whose husband, a Guatemalan rebel leader named Efrain Bamaca Velasquez was captured and killed by the Guatemalan military. Harbury has been on a mission to find out what happened to her husband for years and discovered that the man allegedly responsible for Bamaca's death, Colonel Julio Alpirez was on the CIA payroll.
---
Julie Drizon interviews Sister Diana Ortiz, a nun who was abducted, raped and tortured by the Guatemalan military. She is holding a vigil outside the White House to get the Clinton Administration to release information about her torturer who she says was an American citizen.
---