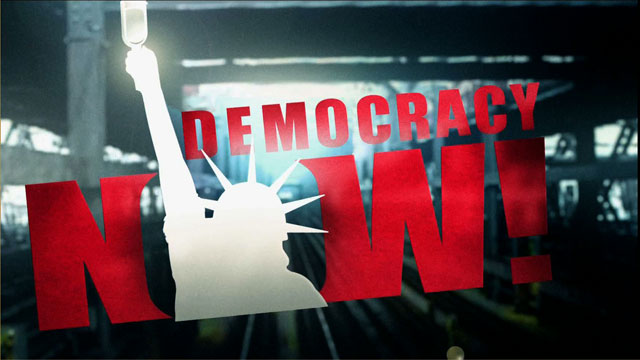 Media Options
Topics
---
Guests
Jose Ramos Horta

Spokesperson for Timorese Resistance, represented East Timor at the United Nations for 10 years

Jeff Ballinger

Press for Change, monitors multinational corporations' treatment of workers overseas. Expert on Nike in Indonesia.
Tuesday, the House will vote on military training aid to the military dictatorship of Indonesia. Most American media have ignored the decades of brutal rule in the world's fourth largest nation. Amy Goodman has been following the Indonesian regime for years and has covered the its occupation of East Timor, where the Indonesian military has killed over 200,000 civilians. Amy was in East Timor during a peaceful march in a cemetery when Indonesian troops massacred protesters and pointed their U.S. weapons at her as well. President Clinton promised to "do the right thing" on Indonesia, but has done nothing in his position of power to challenge the military dictatorship and advance the cause of human rights there.
---