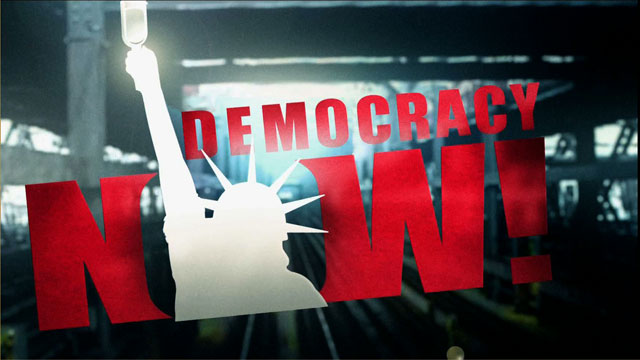 This is viewer supported news. Please do your part today.
Donate
Topics
---
Guests
Tyrone Powers
former FBI agent and author of Eyes To My Soul: The Rise or Decline of a Black FBI Agent
---
Tyrone Powers, a former FBI agent, discusses the recent wave of arson attacks on churches with predominantly black congregations and the government's virtual silence on this matter. Powers asserts that the church burnings are a form of domestic terrorism and should be treated accordingly by the FBI. He thinks the government is downplaying the attacks for economic as well as racist reasons; they are stopping the FBI from labeling the fires as terrorism because of how that sort of publicity might affect the upcoming Olympics in Atlanta. Pattern, not conspiracy, is how the fires were recently labeled by the Washington Post, but Powers points to far more sporadic violent incidents – such as the Oklahoma city bombing – that were labeled as conspiracy and terrorism. Powers also discusses the FBI's long standing history of overt racism, which he personally experienced as an African American FBI agent, and which he feels is equally prevalent now as it was in the past under the direction of J. Edgar Hoover, though it might be more concealed currently.
Co-host: Celine Wakeel in Chicago
---