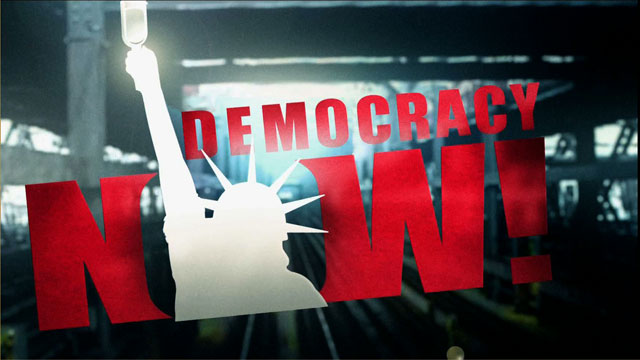 Media Options
Today we begin our coverage of the first serious attempt in recent decades to create a party that represents the interests of working people. The founding convention of Labor Party advocates opens this afternoon in Cleveland, Ohio where more than 1,000 delegates from 40 states, mostly union members and activists, but also including unemployed people, will gather to develop a program, constitution, and agenda for the future.
Pacifica National Affairs Correspondent Larry Bensky is covering the convention, and will bring us speeches, interviews, and reports from the convention floor. He joins us from WCPN in Cleveland.
But first, Andy Stern, the President of the Service Employees International Union, joins us. Andy Stern was elected to his position in April, after past president John Sweeney became president of the AFL-CIO. A former state social services worker and SEIU leader in Pennsylvania, Andy Stern led organizing campaigns all over the country as an assistant to John Sweeney. Welcome Andy.
One of Stern's major activities at SEIU was to engineer the union's aggressive Justice for Janitors' Campaign, which involved innovative organizing tactics. The most recent struggle in this campaign is in Oakland, California where 5,000 janitors have gone on strike.
---