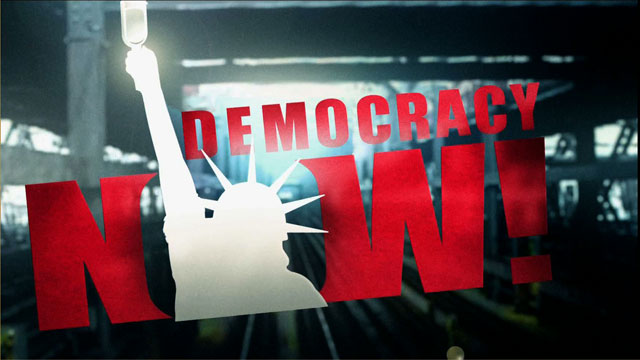 This is viewer supported news. Please do your part today.
Donate
Last week, a coalition of more than fifty groups gathered at the National Press Club to call on congressional leaders to stop pressuring the Federal Communications Commission to rush ahead with a multi-billion dollar giveaway of the broadcast spectrum to broadcasters who wish to go digital. The groups were represented by the Media Access Project, the Center for Media Education and People for the American Way. They say the giveaway is worth at least 40 million dollars and should be auctioned. Before we talk about the spectrum war. We turn to Kathryn Montgomery, President of the Center for Media education who lays out what 40 billion dollars could pay for.
TAPE:
Kathryn Montgomery of the Center for Media Education, speaking at the news conference where the coalition of public interest groups blasted the congressional push for what the groups call the 40 billion dollar broadcast spectrum boondoggle. After their speakout, went over to the Media Access Project and spoke to its deputy director Gigi Sohn and asked her to explain what the debate was about.
---