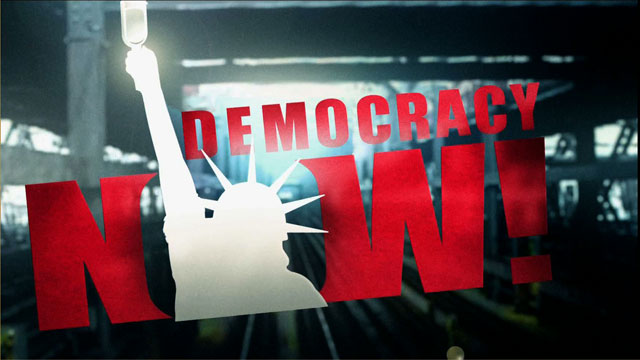 This is viewer supported news. Please do your part today.
Donate
Topics
---
Guests
Scott Nova
The Director of the Preamble Center for Public Policy, a new Washington-based research organization. Nova is also the director of Ocean State Action, a coalition of labor, civil rights, environmental and consumer groups in Rhode Island that works together to make government more responsive to everyday citizens. Nova worked with Texas Agricultural Commissioner Jim Hightower with whom he helped form the Texas Populist Alliance
Ethel Klein
The President of EDK Associates, a strategic research firm that works on issues of women's rights, environmental protection, voter registration, arms control and work and family policy. Dr. Klein is a long time analyst of American politics and is the author of Gender Politics, a book that explains how and why men and women approached politics differently
---
The issue of corporate responsibility emerged early on in this election year, with the presidential campaigns of right wing populist Pat Buchanan and consumer advocate Ralph Nader. But it hasn't yet really hit the radar of the major candidates. Sure, President Clinton held a summit on corporate citizenship this spring, but its unlikely that a President so indebted to corporate America will challenge corporate power in this election year, even if that's something voters would like to see. A new poll released this week shows that the public is getting increasing angry with corporate greed and that people want the government to do something about it. Joining us now to talk about this poll and state and local grassroots efforts to push for corporate responsibility are Scott Nova and Ethel Klein.
A description of some of the laws that cities and states have been passing to redress corporate greed. TAPE OF ROBERT REICH.
---