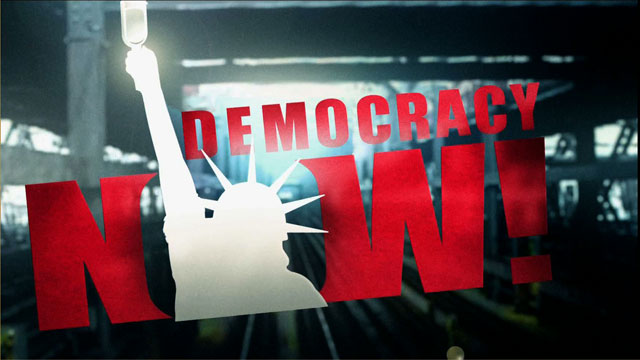 This is viewer supported news. Please do your part today.
Donate
Topics
---
Guests
Mike Hudson
Western Director of People for the American Way
Sara Diamond
Author of Roads to Dominion: Right wing movements and Political Power in the U.S. and, Facing the Wrath: Confronting the Right in Dangerous Times
---
The Republican Party has been trying to portray a more moderate image of itself this year. The tightly controlled prime time TV spectacle–essentially an infomercial for the party–is designed to wipe out the memory of the 1992 Houston Convention where a parade of Christian Right Leaders, from Pat Robertson to Pat Buchanan and Marilyn Quayle dominated with hot right wing rhetoric declaring an all out war for the soul of america. Even though Pat Buchanan's not speaking this year, it has been abundantly clear this week that the Christian Right is still in control of the Republican Party.
---