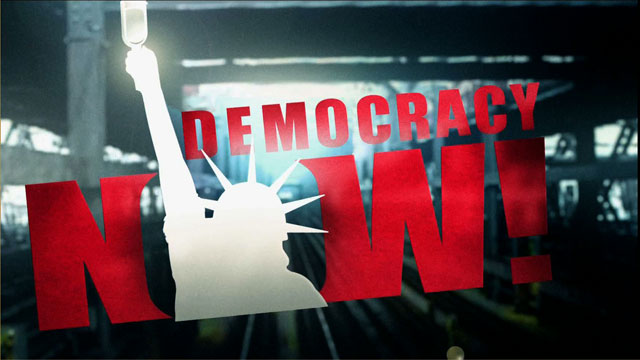 This is viewer supported news. Please do your part today.
Donate
Maxine Waters, Democrat from Los Angeles is one of 50 members of the house who are part of the Progressive Caucus, the left wing of the Democratic Party. Yesterday, she spoke at a event sponsored by the campaign for America's Future, a group that advocates a shift of national priorities. In her speech she discussed her own struggle over the direction of her democratipe
Tape of Gator Bradley
Nearly 1000 protesters gathered in a park near the United Center last night, then marched to the Democratic National Convention to demonstrate against racism in the criminal justice system.
tape: Duruba Bin Wahad
---