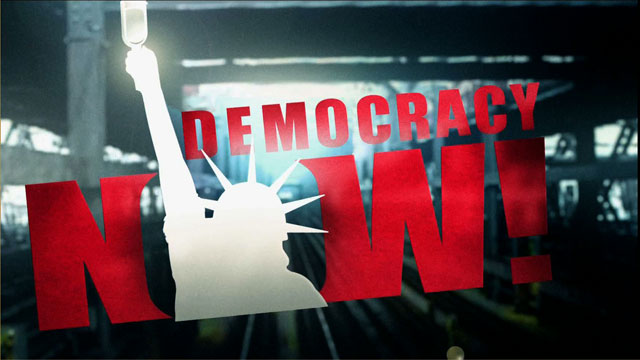 This is viewer supported news. Please do your part today.
Donate
Topics
---
Guests
Dan Baum
author of Smoke and Mirrors, the War on Drugs and the Politics of Failure
---
It's an election year when the war on drugs becomes the focus of heated political rhetoric. In recent weeks, there have been a series of reports showing that drug use is rising among American teenagers. And, in recent stump speeches, Bob Dole and Jack Kemp have questioned Bill Clinton's leadership on the drug issue, perhaps an attempt to remind Americans that Clinton smoked marijuana. This weekend Clinton fired back, blaming Congress for not appropriating the full 15.3 billion dollars he requested for the drug war. Clinton sent a letter to House Speaker Newt Gingrich complaining that the house hasn't approved legislation making tougher penalties for methamphetamine trafficking and for people who grow marijuana on public lands. Dan Baum is the author of Smoke and Mirrors: The War on Drugs and the Politics of Failure. He says the War on Drugs itself is historically rooted in Presidential election year politics.
---