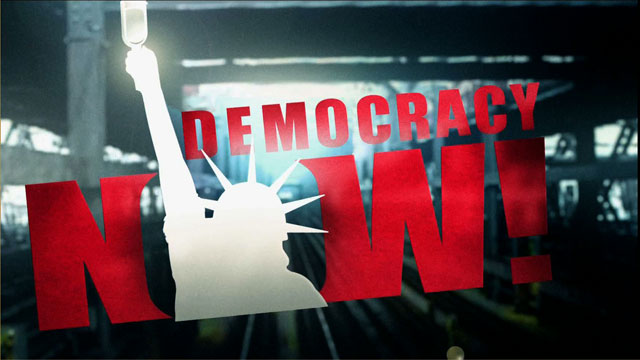 This is viewer supported news. Please do your part today.
Donate
Topics
---
Guests
Frank Smyth
A freelance journalist who was taken hostage by the Iraqi military for 18 days in 1991. At the time, Smythe was working for the Village Voice and WCBS Radio.
---
The United States is sending more B-52 bombers and F-117 stealth fighter bombers to the region around Northern Iraq. The move follows yesterday attempt by Iraq to down two American F-16s patrolling the no fly zone. Defense Secretary William Perry warned that if Iraq continues to aim missiles at U.S. jets, the American response will be "disproportionate to the provocation." Iraqi Deputy Prime Minister Tariq Aziz called Kuwait's decision to host some of the U.S. warplanes "a flagrant act of war aginst the Iraqi state. " Meanwhile, thousands of Kurdish refugees have been flooding the borders with Iran and Turkey.
---