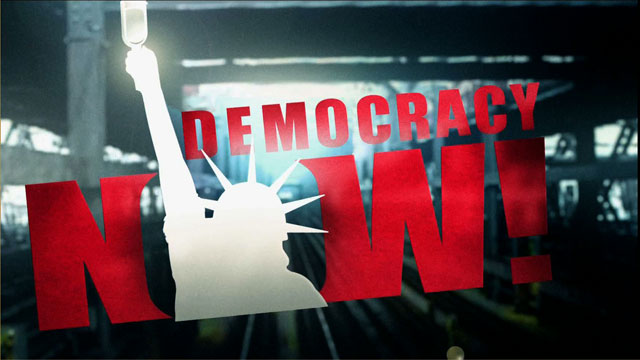 Media Options
Yesterday in Beaverton, Oregon, human rights activists tried to get shareholders of the Nike corporation to consider a resolution to change its conduct in Indonesia, where workers are paid low wages, often work in abusive and unsafe conditions in a country with a military dictatorship where union organizing has landed many a labor leader in jail.
GUESTS: MEDEA BENJAMIN, of Global Exchange, who just returned from a fact-finding mission to Indonesia.
MAX WHITE, of "Justice: Do it Nike," a member of the delegation who confronted Nike at its annual shareholders meeting.
---