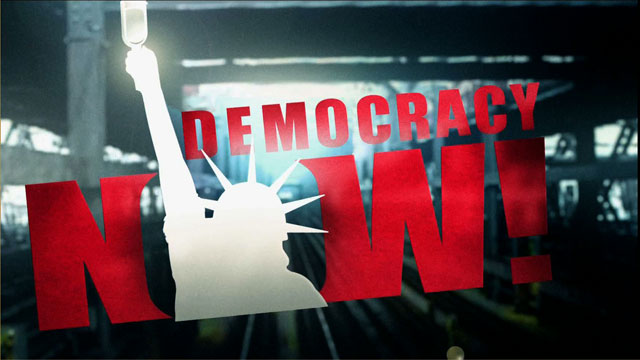 Media Options
PRESIDENT CLINTON ADDRESSED THE UNITED NATIONS YESTERDAY. WHILE HE DID SIGN THE LANDMARK COMPREHENSIVE TEST BAN TREATY, THERE REMAINS A GOOD DEAL OF TENSION BETWEEN THE UNITED STATES AND THE UN. WE BEGIN WITH A REPORT BY PACIFICA'S DON RUSH.
WILL THE UN BEGIN TAXING AMERICANS AS SOME REPUBLICANS HAVE CHARGED IN CONGRESS? WHAT WILL HAPPEN TO BOUTROS-BOUTROS GALI? BOB DOLE IS HEATING UP HIS RHETORIC AGAINST THE UN. PRESIDENT CLINTON IS CALLING FOR ITS REFORM. WHAT ROLE WILL AMERICA PLAY IN THE BODY IN THE 21st CENTURY? WE'RE JOINED BY TWO GUESTS WITH VERY DIFFERENT VIEWS ON THE SUBJECT.
Guests: PHYLLIS BENNIS IS WITH THE INSTITUTE FOR POLICY STUDIES HERE IN WASHINGTON DC.
TED CARPENTER IS VICE PRESDIENT FOR DEFENSE AND POLICY STUDIES AT THE CATO INSTITUTE.
---