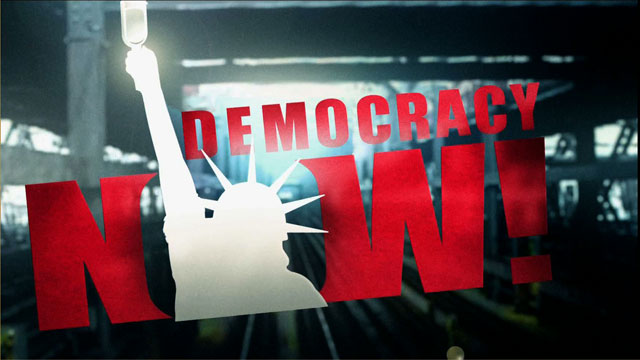 This is viewer supported news. Please do your part today.
Donate
Topics
---
Guests
Larry Hamm
Head of the People's Organization for Progress and New Jersey Million Man March Committee who is beginning a hunger fast to protest proposed education cuts in New Jersey
---
This week, millions of children packed their knapsacks and their lunches and headed back to school. This week on Democracy Now!, we bring you a series of reports on the state of public education, an issue which many agree should be central in this year's political campaigns. Public school districts across the country are finding their resources drying up as a direct result of shrinking tax bases and property tax limitation measures. In part two of her series "Carefully Taught," producer Barbara Bernstein contrasts two school districts, Portland, Oregon and Milwaukee, Wisconsin, which are taking decidedly different paths to deal with the funding crisis in public education.
---