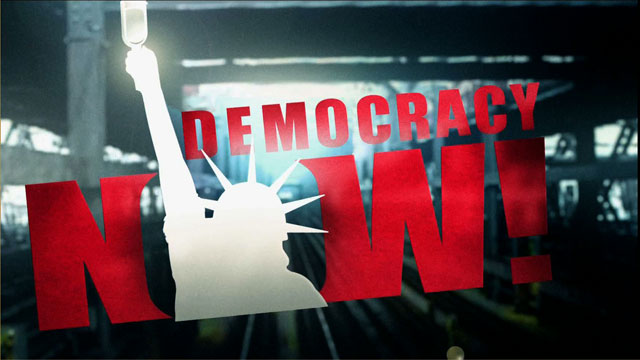 Media Options
Guests
Noam Chomsky

A professor and linguist at the Massachusetts Institute of Technology (MIT)
Yesterday, Noam Chomsky walked into a Congressional office building, but not to demonstrate or get arrested. For the first in some 30 years, he was officially invited to speak on Capitol Hill.
The occasion was a forum sponsored by the 52-member Progressive Caucus of the U.S. Congress. There, in a packed Congressional hearing room, the Caucus unveiled their legislative program for the coming year. Dubbed the "Progressive Promise," the 11-point program calls for big cuts in corporate welfare and military spending. It also outlines plans for a single-payer health care system, a job- creation strategy, and it sets restrictions on influence-peddling and special interest lobbying in Congress.
VIA TAPE: BARBARA EHRENREICH, a writer and columnist for Time magazine.
TAPE: MAJOR OWENS, a Democratic Congressional representative from New York City and a leading figure in the Congressional Black Caucus.
TAPE: REV. JESSE JACKSON, former Presidential candidate and head of the Washington D.C.-based Rainbow Coalition.
TAPE: ROBERT BOROSAGE, co-founder of the Campaign for America's Future and a leading author and activist.
---