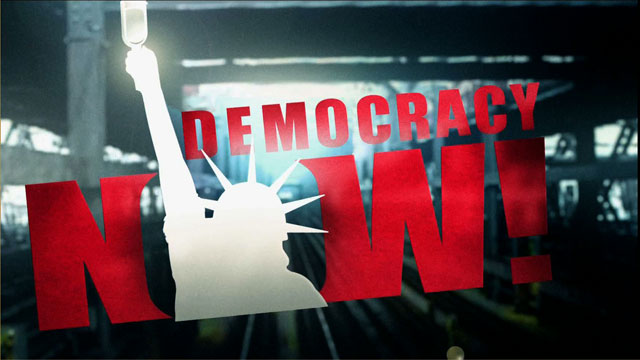 Media Options
The Nobel Peace prize was awarded today to the US-based International Campaign to Ban Landmines and its coordinator Jody Williams, a long-time peace activist. The Nobel Committee cited the campaign for turning a vision to ban landmines into a feasible reality.
The Committee was referring to a meeting last month in Oslo, Norway, where delegates from some 90 countries agreed on a treaty banning landmines. But the United States continues to oppose the outlawing of the mines, which are estimated to kill more than 25,000 people a year — the vast majority civilians.
The largest manufacturer of landmines in the United States is the Minnesota-based company Alliant Techsystems. As the Nobel Committee noted in awarding this years peace prize, anti-landmine activists have not been standing idly by.
This past April 24th, outside the headquarters of Alliant Techsystems in Hopkins, Minnesota, 79 peace activists were arrested for protesting the production and use of anti-personnel landmines. Among those arrested were activists with the Minnesota Campaign to Ban Landmines, Women Against Military Madness, Minnesota Vets for Peace and various churches and religious orders, trade unions and local peace groups.
The nine who went on trial, representing all the defendants, used international law to defend their actions, saying the production of the weapons is illegal because of the indiscriminate way they kill civilians. The jury found one of the nine not guilty, but because of a compromise deal between prosecutors and defense attorneys, all 79 went free.
Tape:
Sister Bridgett McDonald, one of the four McDonald sisters who are both biological and religious sisters. She is with the Catholic sisters of St. Joseph.
Barb Pratt, a member of the steering committee of Women Against Military Madness, which is celebrating its 15th Anniversary this year. The group was established during the Reagan years to fight militarism. She was arrested with her daughter, because the day of the protest — April 24th — was Take Your Daughter to Work Day.
Marv Davidov, an activist with the Midwest Institute for Social Transformation or MIST. He led similar actions against Honeywell in the 1970s and 1980s.
Related links:
.
.
.
---