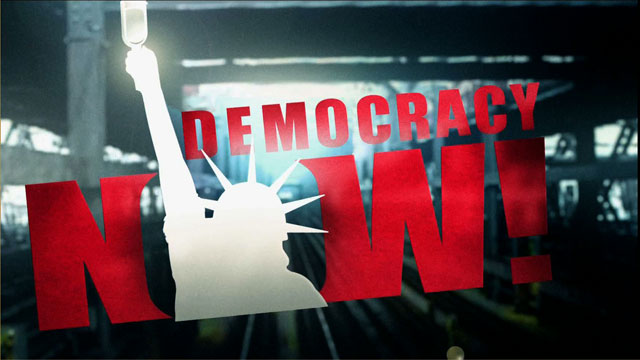 Media Options
Releases of heat-trapping "greenhouse" gases by U.S. industry soared last year — this according to an Energy Department report released yesterday. The report said that carbon emissions rose more than 3 1/2 percent in 1996, compared with a growth of 8 percent over the preceding six-year period. Carbon dioxide is the predominant greenhouse pollutant.
The report came amid continuing debate within the administration over how far the United States should go to curb heat-trapping emissions. Talks are under way in Bonn, Germany, in an attempt to work out an agreement on mandatory emission caps to be signed in Kyoto, Japan, in December.
President Clinton is expected to layout the administration's position in a major speech this week, including how deep a reduction in emissions the United States would accept.
Guests:
Joshua Karliner, the director of the Transnational Resource and Action Center, a group that organizes to confront the abuses of global corporations and to build alternatives to corporate rule. He is the author of the newly published book, ??The Corporate Planet: Ecology and Politics in the Age of Globalization.
Related links:
10/20/97 Pacifica Network News–"Environmental Report"
.??
.
.
??
---