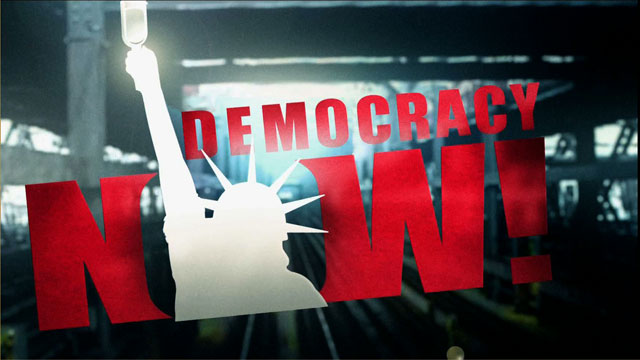 Media Options
President Jiang Zemin of China arrived in Hawaii yesterday, making him the first Chinese leader to visit the United States in 12 years. Billed as a major milestone in US-China relations, the week-long trip is particularly aimed at building business ties between the two superpowers. Indeed, President Jiang Zemin's trip — if nothing else — is testimony to thegrowing clout of the China lobby — those businesses, like Boeing, with a big stakein trading with the world's most populous country.
Guest:
Ken Silverstein, an investigative journalist and the co-editor with Alexander Cockburn of Counterpunch, a bi-monthly newsletter on power and evil in Washington. He is also the co-author of ??Washington Babylon.
Related links:
10/24/97 Pacifica Network News–"Is the Asian Economic Miracle Ending?"
??
.
.
.
??
---