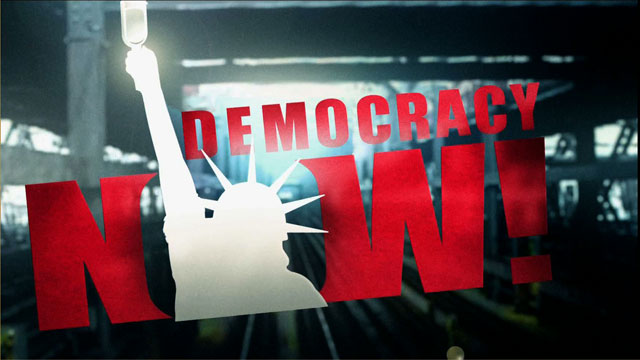 Media Options
Hundreds of thousands of women packed the Benjamin Franklin Parkway in Philadelphia Saturday, standing shoulder to shoulder on the mile-long avenue to demand racial and economic justice. Among the 12 demands that united the crowd of black women from across the country was a call for an independent investigation into allegations linking the CIA to crack cocaine trafficking in the United States. Also topping the list of demands was a call for funding of black schools, more programs to help women leaving prison, and new ways to end homelessness.
Organizers estimated 2.1 million filled the route from Philadelphia City Hall to the Museum of Art. Police gave no official crowd count, but police sources told The Associated Press an estimate of between 300,000 and 1 million. The Philadelphia Inquirer said its police sources estimated the crowd as between 500,000 and 1.5 million for the seven-hour program, which keynote speaker Winnie Mandela.
Guest:
Verna Avery Brown, the anchor of the Pacifica Network News
Related links:
10/27/97 Pacifica Network News–"Women Respond To A Call for Sisterhood"
10/17/97 Pacifica Network News–"Women Unite to March"
---