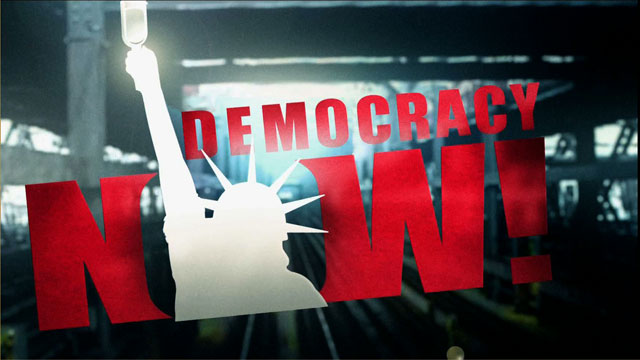 This is viewer supported news. Please do your part today.
Donate
President Jiang Zemin of China visits Virginia today, just one-step ahead of the summit talks and state dinner slated for Washington tomorrow. The Chinese president will not be getting a warm welcome from human rights activists. They will be holding protest rallies condemning China's human rights record and in particular the bloody 1989 crackdown in Tiananmen Square.
Guest:
Tong Yi, a former assistant to China's leading dissident, Wei Jingsheng. She was free only last year from prison where she spent two and half years because of her links to Wei. She arrived in the United States this summer and is presently enrolled at Columbia University in a master's degree program in political science.
---