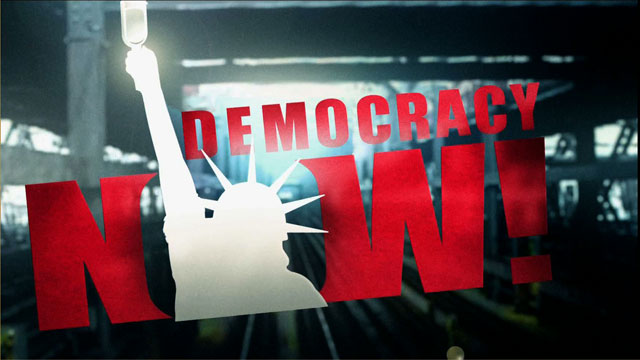 Media Options
China President Jiang Zemin heads to the White House today to meet with President Clinton and attend a state dinner later tonight. Near the top of the agenda at today's summit will be a nuclear co-operation deal that would end a 12-year-old ban on US nuclear technology sales to Beijing.
In fact, the nuclear deal is shaping up as one of the most important issues of Jiang Zemin's visit. One nuclear industry spokesperson estimates that China could order $50 to $60 billion worth of nuclear reactors over the next two decades, with a significant portion going to U.S. suppliers.
Guests:
Jim Riccio, staff attorney with Public Citizen's Critical Mass Project,founded by Ralph Nader in 1974 to expose the nuclear industry and its waste.
Daniel Horner, senior policy analyst with the Nuclear Control Institute, aresearch and advocacy group on nuclear non-proliferation issues based inWashington, DC.
Related links:
---