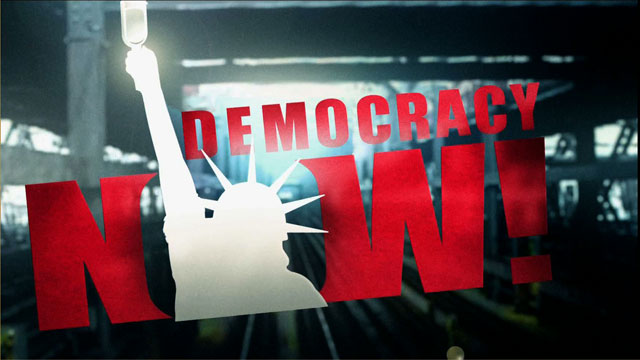 Media Options
Hundreds of people gathered in Denver, Colorado, Friday to attend the funeral of 38-year-old Oumar Dia. He was shot and killed at a Denver bus stop last week by a neo-Nazi skinhead. Nineteen-year-old Nathan Thill told reporters that he killed Oumar Dia because he didn't like black people. The Nazi skin also shot Jean VanVelkinburg, after she tried to intervene to save Oumar DiaUs life. She remains in hospital paralyzed from the waist down.
The racist murder of Oumar Dia is the latest in a series of stepped up attacks in the Denver area by white supremacists. Last week, Denver police officer Bruce Vander Jagt was shot and killed by another Nazi skin — Matthaeus Rteos Jaehnig — who then killed himself during a fight with a Denver SWAT unit. After Vander Jagt's funeral, a dead pig — with the officer's name scrawled on the carcass — was left in front of the station house where Vander Jagt had worked.
Guest:
Carl Raschke, a professor of religious studies at the University of Denver and the author of some ten book on American culture and religious thought.
---