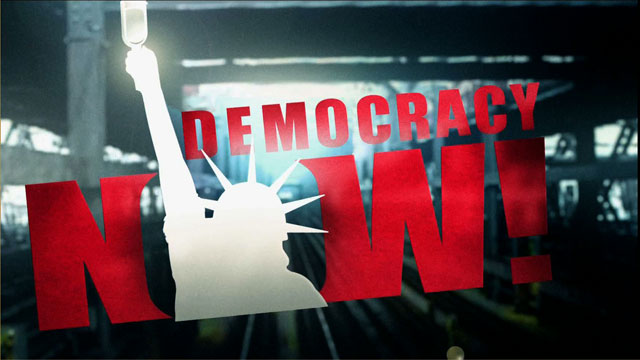 This is viewer supported news. Please do your part today.
Donate
The Senate and the House of Representatives are expected to vote this week on a bill granting President Clinton authority to negotiate a trade agreement that cannot be amended by Congress. The fast-track trade authority that President Clinton wants faces a tough battle in the House of Representatives.
Guest:
Kate Bronfenbrenner,the director of Labor Education and Research at Cornell University. She was commissioned by the Federal government to do a report on global trade — a report that the Clinton administration dared not release.
Related links:
---